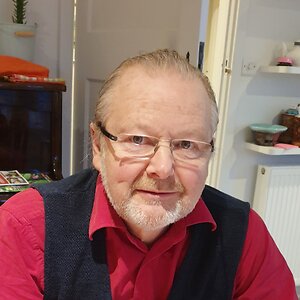 About Psychotherapy
Psychotherapy is about helping you come to know and accept yourself, and to find your own meanings and ways past the difficulties you are experiencing. Working with a psychotherapist is a process of personal development within the therapeutic relationship - most important is the trust and rapport which develops in the course of that work.
All psychotherapy starts with an initial session in which we discuss your needs and situation in detail, and where you can find out more about my approach to therapy. After that session we may decide to take our work together further or I may suggest a colleague or specialist agency that you can approach for more suitable help. Where necessary, I liaise with GPs or other professionals involved in your care.
What is Counselling?
Counselling is about exploring and gaining insight into distress that has arisen, usually as a result of something current and acute, something that has flared up very recently.
What is the difference between Counselling & Psychotherapy?
Psychotherapy is indicated if your difficulties are more deeply rooted, or if you have been struggling with destructive patterns of behaviour over a long period.
Psychodynamic psychotherapy aims to increase the awareness of your 'inner world' and the influence it holds over your relationships, both from the past and in the present. It differs from most other therapies in that it aims for a much deeper change in personal and emotional development.
We may meet once or twice a week for 12 to 24 months or more, but this would be decided between us. After our work together has significantly developed, we would work towards an agreed ending.
Psychotherapy of this kind explores the connection between events in your early life (which may only be unconsciously remembered) and current disorder and distress. It can help you to access past and present fantasies, feelings, dreams and memories as an aid to healing.
Particular attention is given to the relationship that develops over the course of time with the therapist, as it is through this that the client is able to re-experience emotional situations from early life and resolve long-standing conflicts that have become a barrier to change and growth.
What next?
For a free, initial, telephone consultation and to find out more, call Henry Adeane on 07836 509636
The Psychotherapy and Supervision practice is based in Babraham, near Duxford, within easy reach of Cambridge, Saffron Walden and Newmarket.